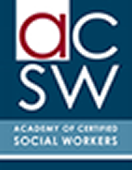 I have learned that feeling our emotions can be both our greatest guide and if we put off feeling it can be overwhelming.
When we avoid feeling we cannot connect to our inner wisdom. What I know after working as a therapist for more than 20 years,
shame, feeling not good enough,perfectionism depression, anxiety, addiction, self sabotage and overwhelm may cause us to feel like
we want to check out and numb ourselves.
If you are reading this you may be curious about counseling.
Thank you  for  being brave.
When we feel shame and that we are not good enough, we tend to disconnect and isolate ourselves.
If you find that happening it may be time to reach out for support.
I help people find clarity and calm as well as intentionally learn  about their 'internal landscape'.
We explore thoughts and feelings without judgment and explore strengths and growth edges so that you can align with your passions and grow.
I work with individuals helping people feel more connected both internally and externally. ( They are related.)
I work with couples using Imago Therapy to build trust, deepen connection and  help you understand and learn ways to heal your relationship,
I work with individuals treating depression, grief, shame anxiety, transition issues and stress related issues.
I offer three types of counseling: