Rebecca (not her real name) came to see me because she was not sure she wanted to marry her boyfriend who had recently proposed. She is in her late 20's and working.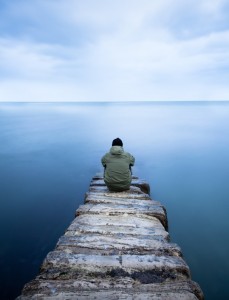 We began our work together exploring where she felt her best and what her ambivalence might be related to. She came from a family where arguments prevailed between parents and was nervous about what might be in store for her in her own marriage.
Through the course of our sessions together Rebecca began to see she was afraid to be close with people out of fear. By exploring this, without judgement, in therapy and looking at her relationships she began to see her strengths and  realized the way she anticipated a reaction was almost predicting the outcome of her fiance's behavior, leaving him little choice in how to respond.
In therapy she learned how to fight more fairly, take responsibility for meeting her needs and make decisions. She began to see herself as someone who is willing to be vulnerable to be close and after 9 months she reported that she was taking a better job and planning her wedding.  With deeper awareness and more compassion for herself, she felt her confidence lift. I believe it is important to honor where people are in therapy and allow them space to discover their strengths, define their growth edges, grieve their losses, and grow.
We as human beings are hard wired for connection. Therapy is a dynamic process and the connection you have with your therapist  is as important as the treatment itself.
If you are interested in change and looking to explore more I  offer a  free 30 minute consultation call to see if we are a good match.

How I work with Individual Clients
We meet for 50 minutes usually once a week or once every other week.
During that time we explore what matters most to you in the context of your need for change and growth and self understanding.
I do not accept insurance but I happily provide a receipt that you can file on your own with your insurance company.
I am trained psychodynamically and in several modalities of treatment including Object Relations and Cognitive Behavioral Therapy as well as Family Systems.
People I see may be feeling:
Shamed
Depressed
Anxious
Overwhelmed
Grieving
Scared about impending transition including divorce, marriage, new parent or empty nesting, or death of a loved one.
Afraid
Sad
Out of touch with themselves
Burned Out
Stressed
Traumatized
Contact me to set up an appointment (206) 842-6161